Granite Types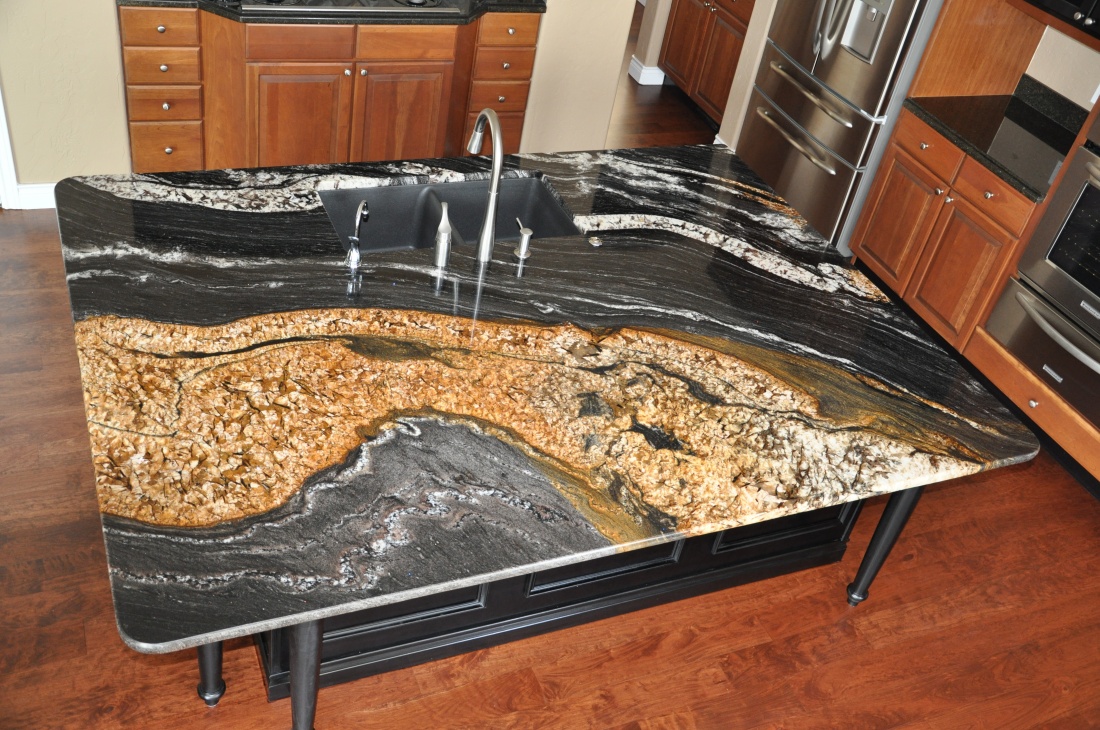 Are you looking for a countertop that will stand the test of time? If you are in need of granite countertops in Denver or the surrounding area, come to Stone City. Our team has been voted Best in Aurora every year since 1997, and we are committed to providing all of our customers with quality workmanship. We take pride in making the world's finest natural stones available to the Denver community.
Granite Products We Sell
Granite is one of the most popular choices of natural stone for kitchen and bathroom countertops, and for good reason. It is extremely durable, visually gorgeous, and highly resistant to heat and staining. At Stone City, we offer a wide range of beautiful granite slabs for you to select from when you are planning to change the look and feel of your kitchen or bathroom. Our granite choices include:
Bianco Romano. This tough granite has a sleek, marble-like appearance, notable for its white and light gray coloring. It's a great choice for homeowners who are looking for a classic-looking countertop to complement any element of a kitchen or bathroom, such as painted cabinets and large windows.
Black. Solid black is one of the most commonly used granites, since it works well with almost any environment and home décor style. Whether you are pairing it with light or dark colored cabinets, polished black has a unique, shimmering, and sophisticated look that serves to enhance everything around it.
Costa Esmeralda. Known for its light, dazzling green-blue coloring, this type of granite is great for creating a serene, calming ambience in your kitchen or bathroom. It typically includes traces of gold, pink, tan, and cream colors as well.
Seafoam Green. This granite is a deep, earthy green with gorgeous specks of brown, white, and other colors. Seafoam Green is a very popular choice for use with painted cabinets, and it is particularly stunning after being polished.
Typhoon Bordeaux. This gorgeous granite comes from Brazil, and its rich and complex veining of colors makes it a stunning choice for any household. The colors vary by slab, but this is generally a light granite that works well with natural light and warmer shades.
White. White granite, despite its name, is characterized by veins of color that lend it a unique and idiosyncratic appearance. With its timeless look and feel, white granite is a very popular choice for kitchens and bathroom countertops.